LOCATION:

Limenas, Thassos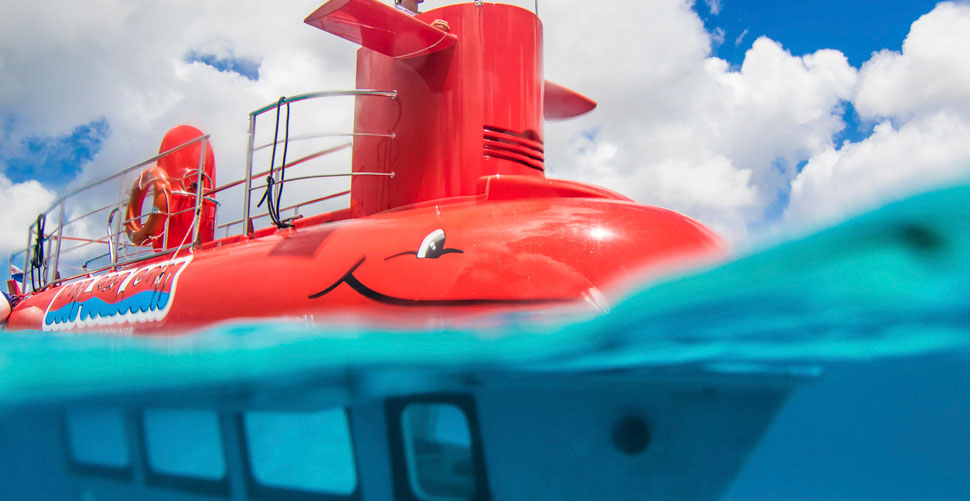 Live the exciting diving experience without getting wet, staying comfortable and safe!
NEMO does not dive, but passengers are beneath the sea level in the air-conditioned saloon with seats, discovering the underwater world behind the large portholes as they navigate. Lights are on during evening hours.
Everyone who wants to get to know marine life, with no age restrictions, is welcome on board!
Explore the underwater life staying safe and dry!

Air-conditioned saloon

Free entrance for children under 2,99 years old
Book your underwater experience now
Our NEMO is a semi-submarine, which means the boat doesn't fully merge, but it's lower part stays always under water, so that the passengers inside the saloon can see the underwater world through the portholes!

You can check the map above to see the itinerary that NEMO follows in it's current location.

Is it comfortable inside?

Yes! There are seats for all passengers and air conditioning.

The ride takes half an hour and there is 15min break for disembarkation and embarkation.

Yes! We don't close the door, so anyone can go outside and enjoy the views from the deck

All ages are welcome! We invite you to experience something different during your holidays!  You can also book a private tour for your family so that there won't be other passengers.

What does the "private tour" mean?

Private tour means you book NEMO just for yourself, even if you are just two persons, there won't be other passengers. It's a great opportunity to make a surprise for your child or for your loved one!

What if I late to my tour?

No worries! You will be able to use your ticket for next available tour. We advice you  call directly our captain Nick on +306970088890 to inform him about the case.