The curtain of sailing has been opened in Keramoti!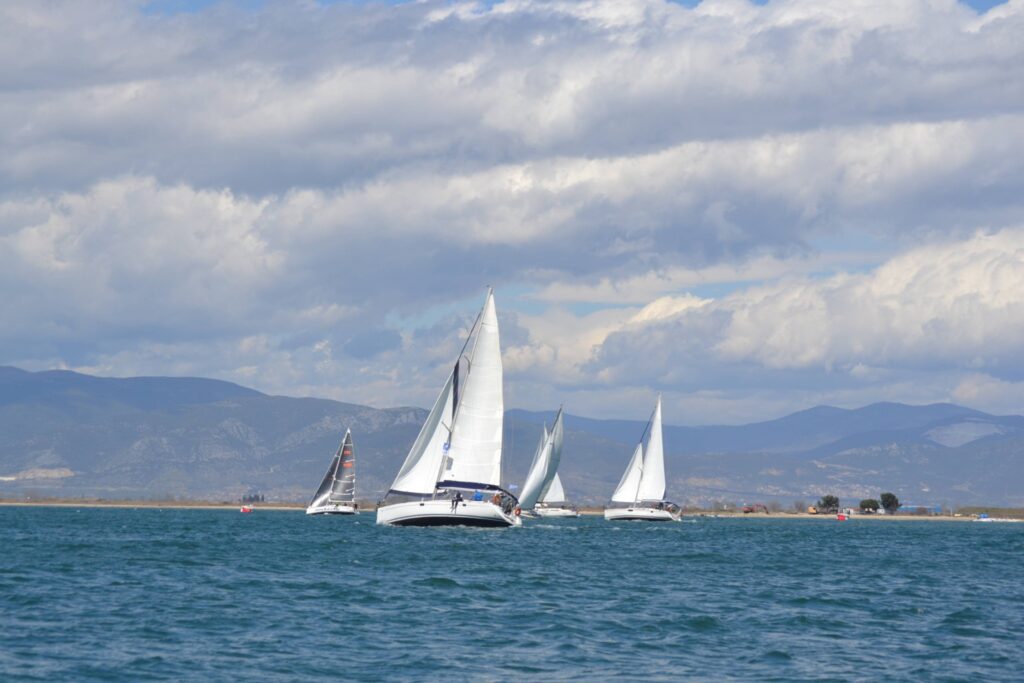 On Saturday 02/04 and Sunday 03/04, the 4th Sailing Season Opening Trophy, the first sailing race of this year in the North Aegean, took place with great success, in the bay of Keramoti.
Conditions were ideal for sailing throughout the weekend as moderate winds were blowing. Adhering to all sanitary protocols and safe navigation protocols, the impatient sailors who, after a long winter, finally, had the opportunity to prove their knowledge and skills in the sailing track in the best way.
Specifically, on Saturday, exactly at the predetermined time (11:00), an impressive start of the race was given through the port of Keramoti. The start and finish line was straight in front of the Aegean cafe with a sunken buoy. The route was the right-wing circumnavigation of Thassopoula and return back to Keramoti.
The wind was blowing southwest, with an intensity of 18 knots and gusts which reached up to 22 knots. The rotation of the boats in the first places, moving in full speed, was continuous, especially after the turn of Thassopoula where all the crews and the captains of the boats showed their passion for victory, reaching the finish line in a very short time from one another.
On Sunday two rounds of races took place on the same route. The intensity of the wind remained in similar levels, differing only in its direction, which was westerly. The crews tirelessly claimed the lead with the first boat approaching the port just one second before the next one.
"North Wind I" was the first boat to finish, skippered by instructor Gritzelakis Christoforos and the racing crew of the North Aegean Sailing Club. "Calypso" finished second skippered by Sarigiannis Nikolaos and  "Iole" was third, skippered by instructor Vafias Panagiotis and the crew that consisted of students of the school.
Our appointment is renewed with the friends of sailing with the seminars of Docking (9-10 / 04), Skipper Training (11-15 / 04) and Catamaran (16-17 / 04) as well as the Flotilla that will take place on 28/04 – 01/05.
Registrations for the departments of the schools continue daily for those who wish to obtain sailing diploma.
Contact us at: +30 6973018991   info@northsailing.gr