"Catamaran" seminar 16-17 April, 2022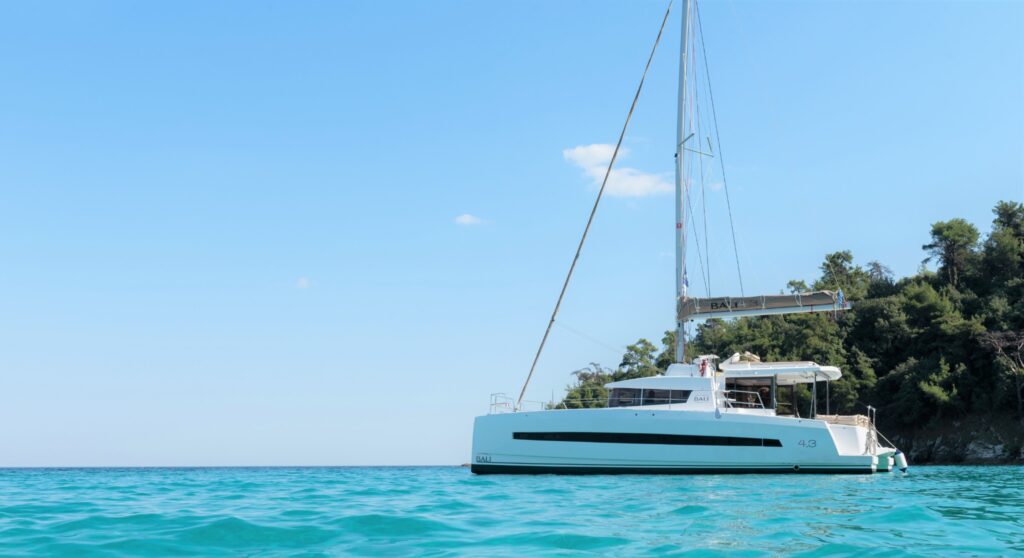 A specially designed seminar to teach you everything you need to know about catamarans: their nature, sailing attitude, equipment and systems, ways of docking.
The participants will have a chance to attend theoretical presentation while also practicing on sailing catamarans of our fleet.
The 2-days seminar sets as a goal to give to the participants (with or without previous experience) all the necessary knowledge in order to feel confident on catamarans.
Seminar schedule:
Saturday & Sunday 10:00-18:00 with 1h break at noon time
Registration required.
Participation cost: 200€
Contact us for booking:
info@northsailing.gr
+302591051180, +306978415004
CHECK OUR CALENDAR OF SAILING ACTIVITIES FOR SPRING 2022 HERE!
You also might be interested: VII Bonus Miles Flotilla 28/04-01/05