Nemo Semi-Submarine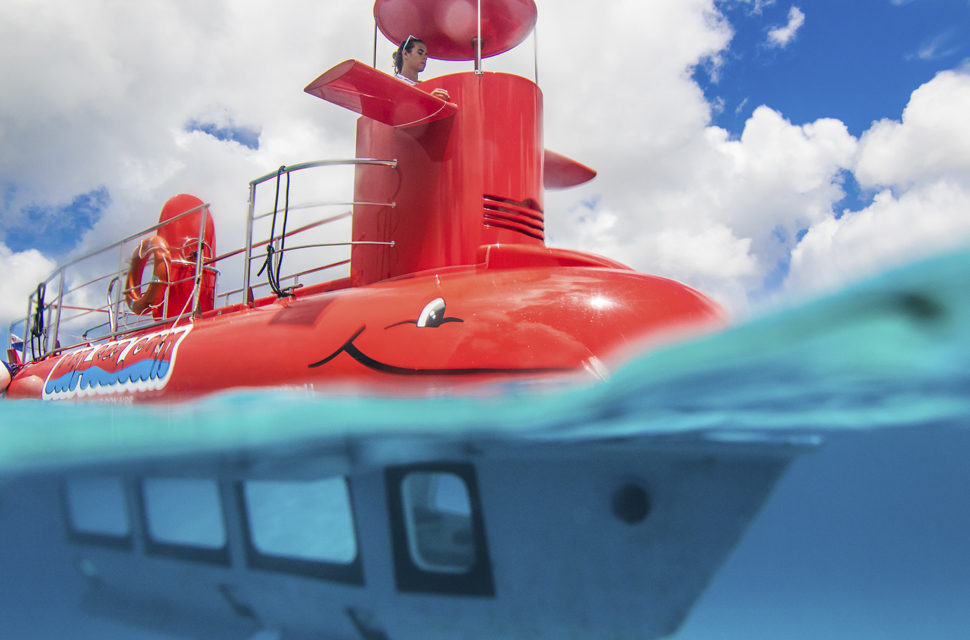 ΝΕΜΟ – Semi-submarine
children under 3 years old free of charge
ideal for children's parties
Live the exciting diving experience without getting wet, staying comfortable and safe!
NEMO does not dive, but passengers are beneath the sea level in an air-conditioned area, discovering the underwater world behind the large portholes as they navigate.
Everyone who wants to get to know marine life, with no age restrictions, is welcome on board!
Schedule & Cost
General info
Characteristics: air-conditioning, 12 seats and plenty of space inside the submarine
Number of passengers: 12 persons
Route
NEMO does the following route:
Kick off from Limenas old port, heading towards the northern peak of Limenas region. You have the opportunity to see the rocks beneath the sea surface and the marine life of the area. The big portholes work like a zoom so everything seems so close! You can also enjoy the shore's beautiful view and see the ancient port of the island from the deck.
Nemo is now on Thassos island for summer 2021, you can easily find bright red semi-submarine in the Old Port of Limenas.
Subscribe to Nemo's Facebook page "Nemo Semi-Submarine" for daily updates!