Nemo Semi-Submarine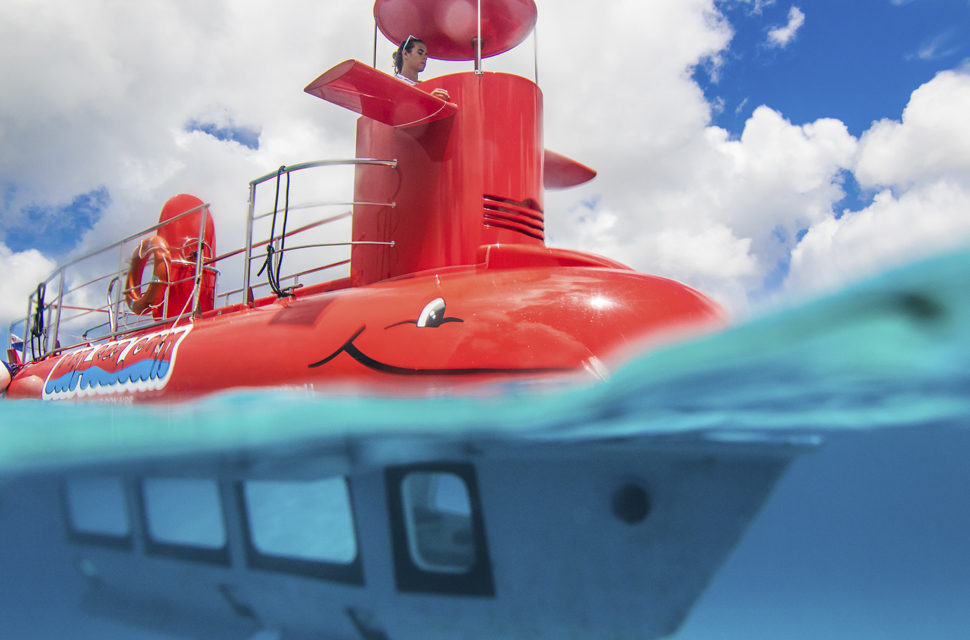 ΝΕΜΟ – Semi-submarine
children under 3 years old free of charge
ideal for children's parties
Live the exciting diving experience without getting wet, staying comfortable and safe!
NEMO does not dive, but passengers are beneath the sea level in an air-conditioned area, discovering the underwater world behind the large portholes as they navigate.
Everyone who wants to get to know marine life, with no age restrictions, is welcome on board!
Schedule & Cost
General info
Characteristics: air-conditioning, 12 seats and plenty of space inside the submarine
Number of passengers: 12 persons
Route
 While in Kavala, NEMO does one of the following routes:
Route 1 – Panagia: Starting from our spot in the port of Kavala we get off to "Panagia", where we have the opportunity to see the impressive rocks below the sea surface, as well as the marine life of the area. You can additionally enjoy the stunning view of the traditional settlement from the deck of NEMO.
Route 2 – Malepa island: Departing from the port of Kavala we pass the jetty with the red lighthouse, and head to the west, to the island of Malepa, on the way observing the seabed of "Ichtioscala" area and the rocky part of Malepa island with an interesting underwater world.
* the route is chosen by the captain
Subscribe to Nemo's Facebook page "Nemo Semi-Submarine" for daily updates!